Sandestin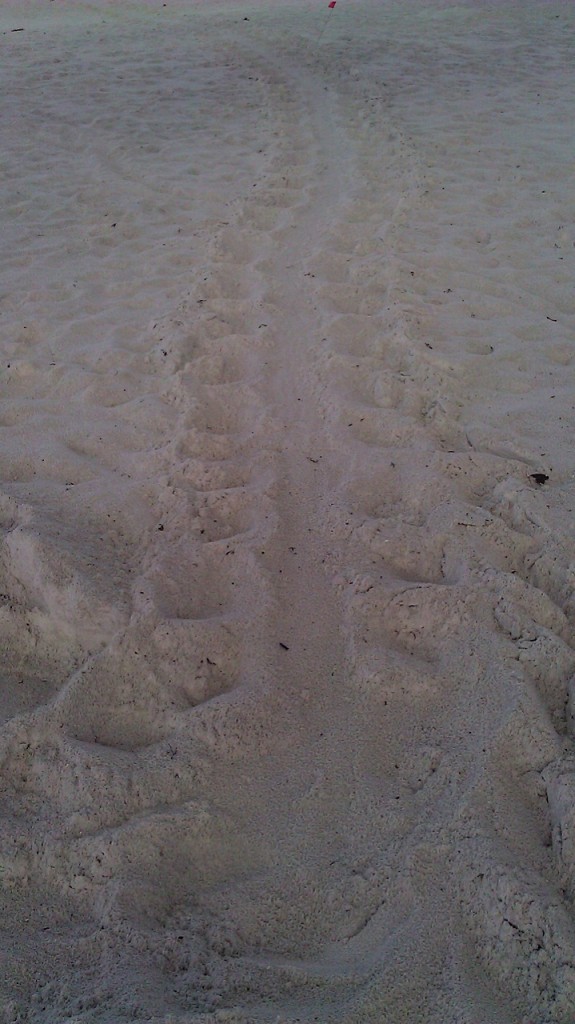 UPDATE!!
Nest # 51 at Sandestin has hatched and been evaluated.
119 escaped from nest
1 alive and released
1 dead embryo
22 no development
134 total eggs
Erica, Matt, and Laci were checking on the caged nest at Hidden Dunes, bad light problem there, and then went over to check the Sandestin nest. This nest was about to hatch so they sat and watched. While they were sitting 3 different vehicles came onto the beach with there lights on. Clearly a violation of the Walton County Beach Ordinance. Not sure why they there driving on the beach during sea turtle season, and also so close to a marked nest. Surly they know the rules.
One truck was picking up chairs from a wedding, bad planning, this should have been done before dark, and the other truck and ATV we are not sure what they were doing/ Out came the turtles and if the volunteers had not pick up the hatchlings they could have been run over by these trucks.
Not a good time. The volunteers released the hatchlings in a darker area and then caged this nest for further hatchlings.