The South Walton Turtle Watch is a group of volunteers whose purpose is to locate endangered and threatened sea turtle nests and to protect them along the beaches of NW Florida during the crucial nesting and hatching season. By law, Only certified members are allowed  to interact with endangered sea turtles.
"We, as sea turtle volunteers, go through many hours of training so that we may help these wonderful sea turtles. We are learning more each year. That is why we can get a sea turtle permit which allows us to help endangered and threatened animals."  -Sharon Maxwell
Sea turtles are protected by the Endangered Species Act and only those with special permits are allowed to touch the nests, turtles, or hatchlings. There is a $2,500.00 reward for information leading to the conviction of violators. To report a violation, contact a State, Federal, or local law enforcement officer.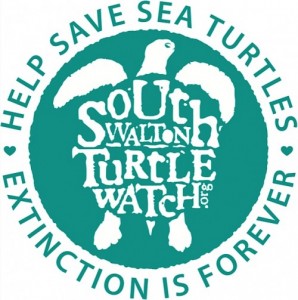 If you have question about saving the sea turtles please use the form below to contact us.