The purpose of this project is to improve the habitat for sea turtles in Florida by increasing student and family awareness of the importance of safeguarding the habitat through a structured educational program that meets Florida Sunshine Standards for state schools.

The target audience for the teaching unit includes upper elementary students (3-5 grades) and local community service organizations such as Girl Scouts, Boy Scouts, etc. The unit is connected to the Sunshine State Standards developed by the Florida Department of Education. Sunshine State Standards are the driving force in the development of this unit, which includes connections to language arts, mathematics, science, social studies, visual arts, and technology. Our purpose supports the national goal that "no child is left behind" and begins through real world experiences.

The toolkit includes books, computer programs, videos, lesson plans, and other activities related to turtles and their environment. Third grade teachers are trained to use these materials in appropriate units of instruction.

The committee responsible for the development of this project and its implementation are: Lynn Abbit, Sandra Flowers, Amy Gold, Sharon Maxwell, Kim McDonald, and Constance Rogers. The pilot program began in May, 2005.

Acknowledgements:

Research, compilation, and development of selected
material were provided by Lynn Abbit, MA in Ed.

Many thanks to Amy Gold, an educator formerly at Butler Elementary School and currently at Bluewater Elementary School, for her diligence in editing this work.

Cover page artwork, courtesy of Judy Shillingburg,
a local renowned artist.

Financing for this project was provided by grant
funds awarded through the efforts of Sandra Flowers.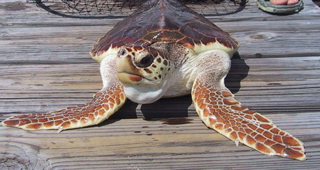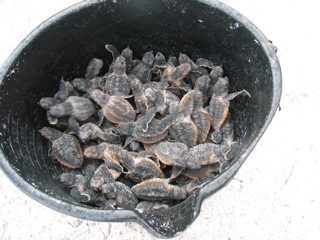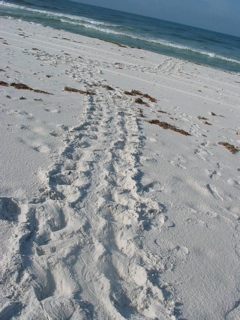 Florida Sea Turtle Grants Program