That is correct we found 2 nests in the Miramar area today. That brings the total in that area to 8. Wow. I got a call on this one last night which woke me up and so we were warned and good thing because no incoming track shows. Thanks to the neat folks who marked this off for us. Matt and Erica found the eggs. This nest is just west of Elephant Walk in Sandestin…Thanks again to all!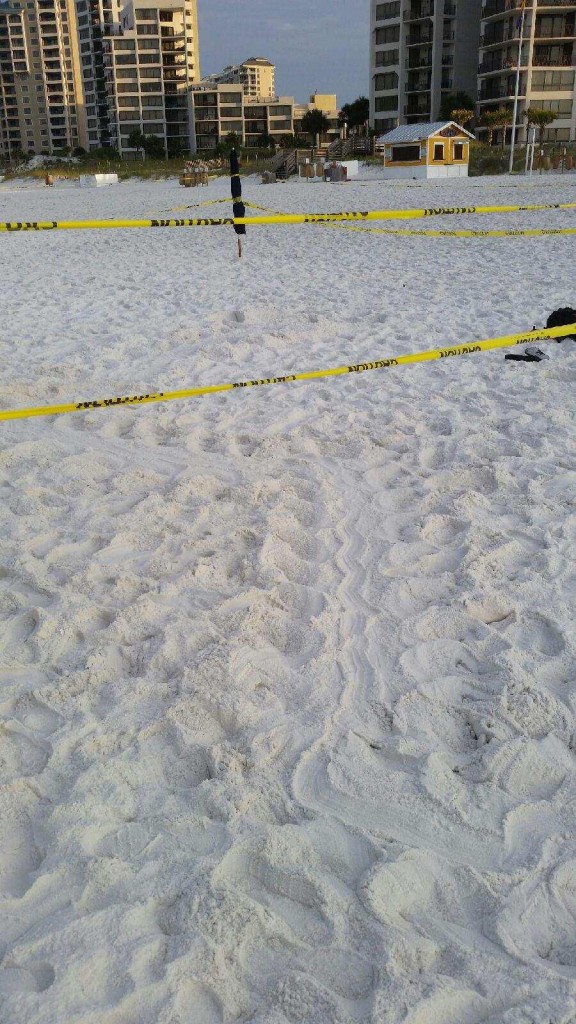 UPDATE!!
Nest #37 has hatched and been evaluated
escaped from nest 132
no development 15
total eggs 147
survival % 90%
lights were a big problem on this nest. we think 20-30 were disorientated by the lights, 3 were found the nest morning dead.