Nest #3 a loggerhead was found on June 3, 2014 by Kevin and Karen Murphy..We are going now…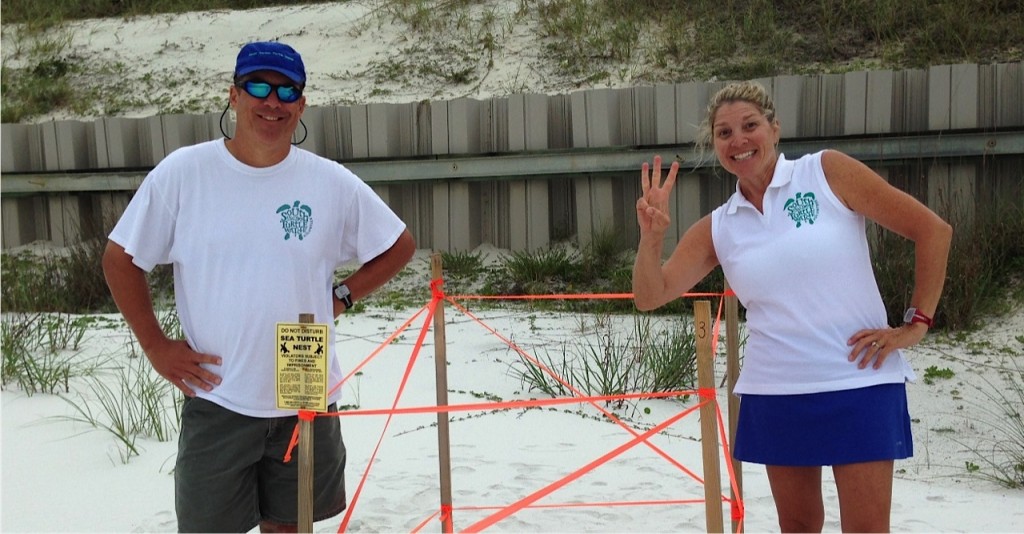 UPDATE!!
Except for Nest #45 which we found when it hatched Nest #3 was our first found nest to hatch.
escaped from nest 103
alive and released 17
total hatched eggs 120
dead pipped eggs 2
no obvious embry 16
Total eggs 138
survival % 87%
Here are the notes:
As we were about to dig the nest and were standing around talking a dozen baby sea turtles emerged from the nest. It was still very light out. The babies all walked to the water. What a wonderful sight.