Nest #23 at Ft. Panic a Loggerhead. was found by Bill and Sherri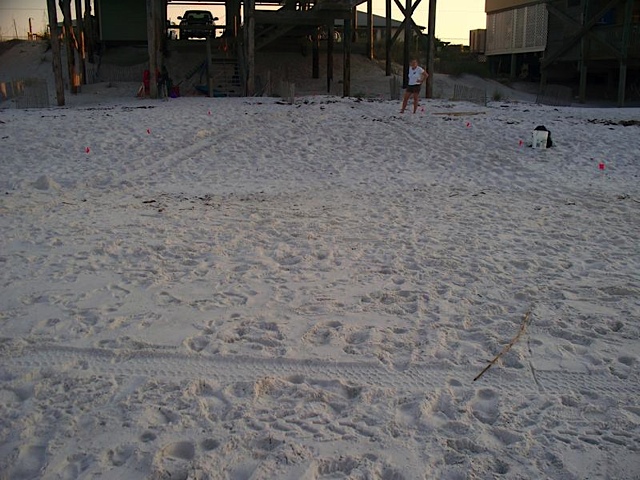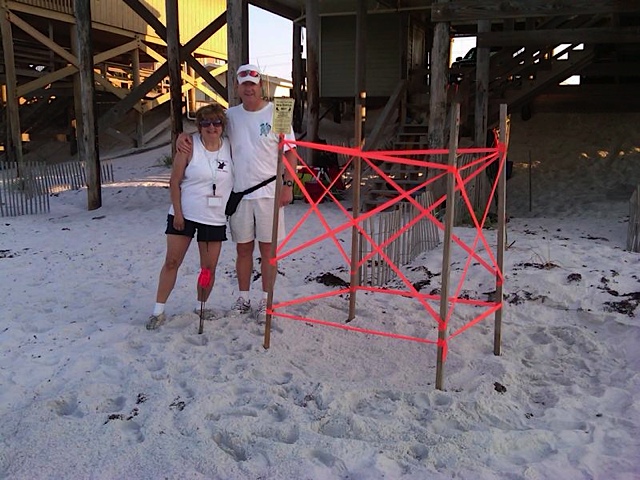 UPDATE:
Nest #23 dug at 62 days because of high water
Linda, Sherry and Bill Rescued
28 live from the nest.
1 was not completely developed and opened
79 unhatched reburied back and up to the left of original nest.
Surf too rough to release. Will release later Looked like the nest may have flooded previously from the bottom. All hatched eggs were on the very top of the nest.
IMO – I don;t think any of the eggs reburied are viable. I hope I am wrong. But there was no movement in any of the eggs, and most were brown with no shape.