Suggested Sea Turtle Reading for Teachers
Biology and Conservation of Sea Turtles: Proceeding of the World Conference on Sea Turtle Conservation - Karen A. Bjordnadal (ed.), Smithsonian Institution Press, Washington, DC, 1981.

Sea Turtles--Their Natural History and Conservation – Robert Bustard, Taplinger Publishing Co., New York, 1972.

So Excellent a Fishe – Archie Carr, University of Texas Press, Austin, TX, 1984.

The Windward Road – Archie Carr, University Press of Florida, Tallahassee, FL, 1979 reissue.

Decline of the Sea Turtles: Causes and Prevention – National Academy Press, Washington, DC, 1990.

Conserving Sea Turtles – N. Mrosovsky – British Herpetological Society, Regents Park, London, 1983.

Search for the Great Sea Turtle Mother – J. Rudloe, Pineapple Press, Inc., Sarasota, Fl, 1995

Time of the Turtle – J. Rudloe, Penguin, New York, 1979.

Sea Turtles - Jeff Ripple

"In a Race for Survival" – Anne and Jack Rudloe, National Geographic, February, 1994.


Suggested Sea Turtle Reading for Students

Tracks in the Sand – Loreen Leedy, Delacorte Press, New York, 1990

The Turtle Watchers – Pamela Powell, Viking, Penguin Group, 1992.

The Turtle and the Island – Barbara Ker Wilson, JP Lippincott, New York, 1990.

Sea Turtles – Jeff Ripple


In Spanish

Las Tortugas de Mar – Ester Jacob, Consejo Nacional de Fomento Educativo, 1985


Source: Sea Turtle Restoration Project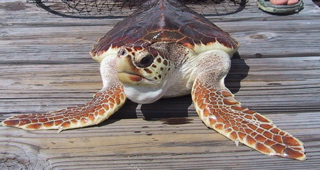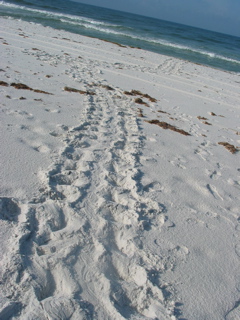 Florida Sea Turtle Grants Program
Van R. Butler Elementary School